If you're the best man, and you're planning a Stag Do, Bucks Night, Bachelor Party or Bulls Party this is where you want to go!!! And mate you don't wanna cock this one up! Click here for the 10 most important tips for organising your boys weekend.
It doesn't matter if it's an NZ Stag or a Aussie Bucks Night, see what we have to offer. Click here and we will turn you into a legend in your own time. If you get it right, it will be talked about for years to come.
On the other hand, if you get it wrong, god help you.
BoyzWeekend presents the ultimate Stag Do Experience


Have you been on a Stag Do lately?

Was it a legendary

Stag Do, Bachelor night or Boys Weekend that is still talked about

to this day

?

If the answer to any of these stag party questions is NO!!

. BoyzWeekend is here to help. We specialise in Stag Do's, Bucks Night's, Bachelor parties and Bulls parties.


BoyzWeekend Favourites
Here are some of the things our past clients have said about us....

"The stag weekend in Queenstown ran beautifully! The guys throughly enjoyed themselves and we even had time to fit in skydiving and snowboarding! Penthouse apartment was a highlight as the views were spectacular. We had your suprise beers at both the appt and the rafting, much appreciated and a nice touch.
Rest assured, the next time i organise a boys weekend away it'll be thru you guys!! Regards,"

"The stag do was a raving success thanks mate. The boys all loved it, none more-so than the stag. Plenty of highlights along the way and the accommodation was outstanding. 
Can't thank you guys enough for all the hard work you'd put in! Cheers"

"Everyone had a great time….no doubt a few sore heads on Sunday, but definitely everyone was pretty happy. Karts were great, and playing bowls in the sun with some beers was good way to start of the night. Thanks again for the help Tim! Cheers."


If you're organising a Stag Do, Bucks Night, Bachelor Party, Bulls Night or Boys Weekend then this is your chance to be the 'best' best man in New Zealand, and take all the credit for the BoysWeekend stag party planning hard work.
Whether you staying in your local town or travelling away, or it is for a Aussie or NZ Stag weekend, a weekend away with your mates or just an excuse to get out of the house, we can do it. No budget too small, no event too big. We can send your stag group anywhere in NZ... Auckland, Wellington, Christchurch or Queenstown and everywhere in between.


At BoyzWeekend you will pay no more than the best pricing you will find by doing it yourself.
No booking fees. Simply shop for your favourite activities and we will do the rest.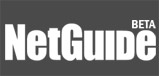 Best Guys Events site - September 2008